Back To School Supplies: 5 Essentials To Have On Your List
It's August, which means it's that time of year to prepare to go back to school. Meanwhile, for students of all ages, it is also the season for school supply shopping.
Are you one of these people that finds back to school shopping a tedious and laborious task? Don't worry. To help you narrow down your choices, Higher prepared some creative stationery from Backpack to Gel pens.
Read on to see the school supplies we recommend for junior to college students.
Pop up pencil case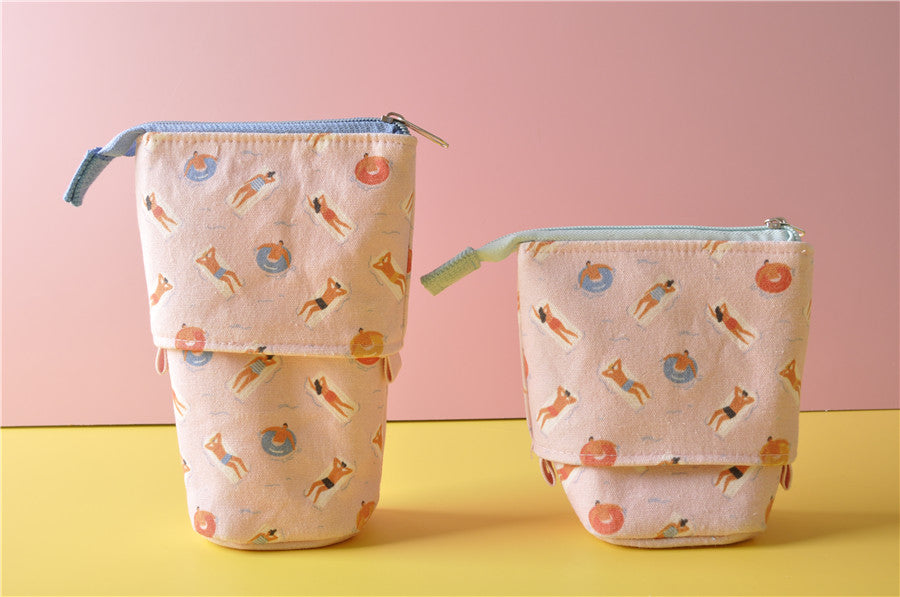 This kind of pop up pencil case comes in various adorable patterns. It has roomy space and can organize lots of stationery tools, like pencils, gel pens, erasers, clips, rulers, and etc. Simply pop it down for a functional desk pen holder, and up for taking on the go.
 Due to its cute and universal design, this pouch can not only be used as a school pencil case for girls, but also as a trendy makeup bag. Or for storing tiny items like coins,keys and ID cards. This Pouch is compact, easy to carry and also durable , making it a perfect gift.
If your child has requested a more fun and fancy pencil case this year, take a look at this cute silicone pouches.
Made of safe and durable silicone, our animal shape pouches are waterproof, non-toxic and environmental-friendly. Cute Animal character head secured by high-quality sewing and zipper. A zipper around the "neck" provides access to the cylindrical interior, which is large enough to store different stationery.
 All you do is to push it from above and it turns into a pen stand. 
If you are looking for a pencil case that is both stylish and functional, this cute one is a great option.
Featuring our adorable prints, these stationery sets are ideal for just about anyone.
These stationery sets are presented in a color box with notebook, Memo pad, clips, and ball point pen/multi-color pen. Perfect for gifts or to restock your own stationery. And welcome to customize your own stationery set.
If you're interest in this kind of stationery, please visit our official website https://www.gifts-master.com/ to explore more patterns.
Does note-taking stress you out? I meet students all the time who are overwhelmed with taking notes in their classes. In order to help you relieve stress, we choose this magical pen, which has six colors.
The header of the pen is designed with cute characters. 0.7mm color lead for smooth, fast-drying marking while writing down your ideas or notes. 
Writing notes in your favorite color and make our notes more colorful. You'll never know writing can be so exciting until you get these lovely pens!
Backpacks are essential for back-to-school shopping. Are you considering choosing a bag that is both beautiful and functional? Here is just one that could satisfy your needs.
Made of durable and lightweight PVC material, transparent PVC backpack with colored zipper and straps is water resistant. The main compartment fits books, pouch, pencil case, and school supplies while the inside small pocket offers organization to store small items and accessories. Perfect for school, office, travel and more.
Higher is a designer, manufacturer, and exporter of fun and functional stationery, gifts, and gadgets, headquartered in Ningbo, China. If you're interested in our products, please feel free to contact us via manager@gifts-master.com.
---